As you may know, I am a fan of quick little quotes in order to give you ideas or inspiration on how to deal with certain situations that come up in life. The same holds true for quotes on living life with no regrets or no regrets quotes.
To live life with no regrets is the idea that you should live your life in such a way that you will look back on it and have no regrets. A tall order, but probably something we should all strive for. If we try to strive for this ideal then hopefully we would live a life that would make us truly happy.
It would be incredibly painful to get to the end of your life and realise you didn't live it to the full, that you wasted time doing things that you didn't enjoy or didn't serve you. You do not want to be left with the feeling that you wasted your life or that you didn't do everything with it that you could have.
We have an obligation to do everything we can with this life we have been given. Life is a gift, and we should go out there and live it to the full.
So here are a whole bunch of my favourite no regrets quotes and quotes on living life with no regret. I hope they are useful to you and inspire you to go out there and follow your dreams, living the life that will make you truly happy.
If you are finding yourself wondering if you should follow your dreams, you may find that post helpful. And if you are wondering if it is ever too late for you to go after you dreams, perhaps that one will help you.
And if you are feeling some level of regret in life and want some quick ideas to help you move on, you may also be interested in some regret quotes and quotes on dealing with regret.
With all that said, let's get to the quotes!
The best no regrets quotes and quotes on living life with no regrets
"Brave men may not live forever, but cautious men do not live at all."

Unknown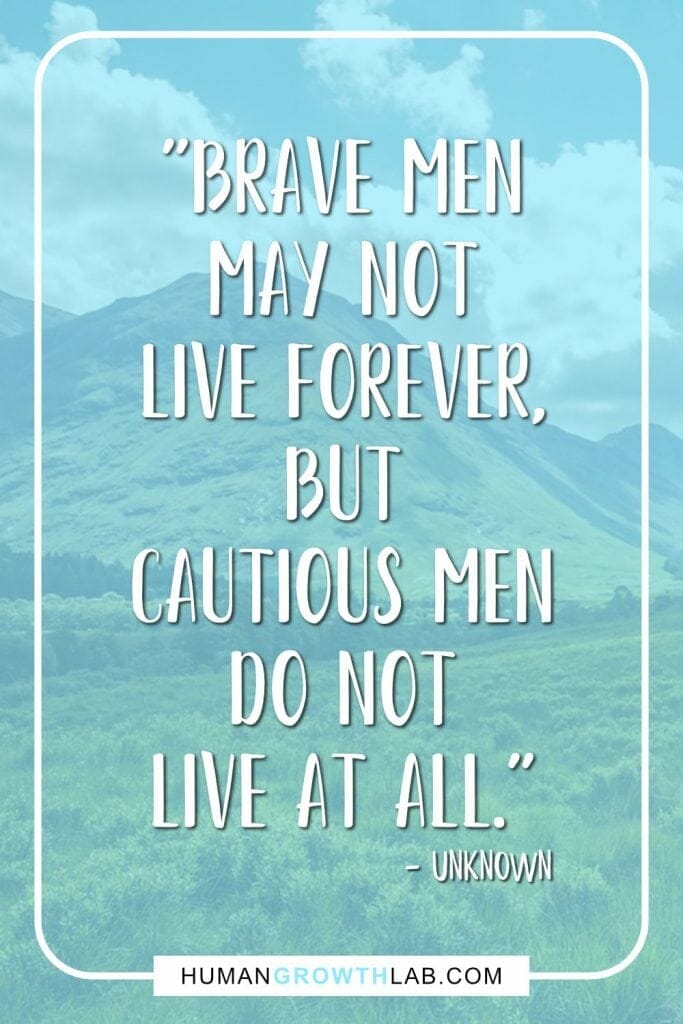 "Regret is the only wound the soul does not recover from."

Sarah Ban Breathnach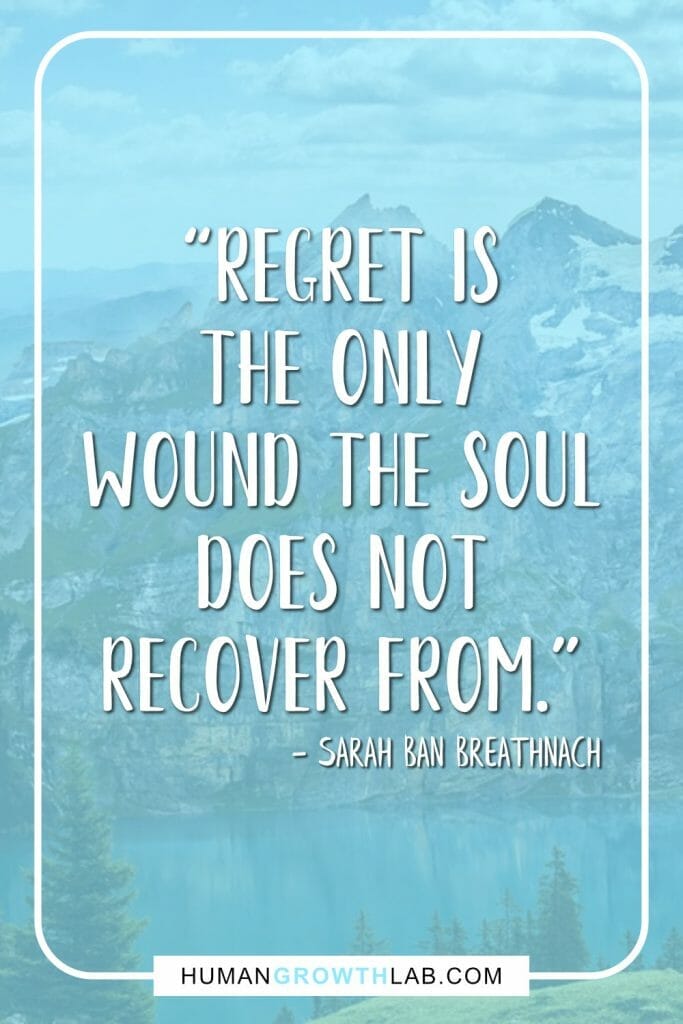 "Never regret. If it's good, it's wonderful. If it's bad, it's experience."

Victoria Holt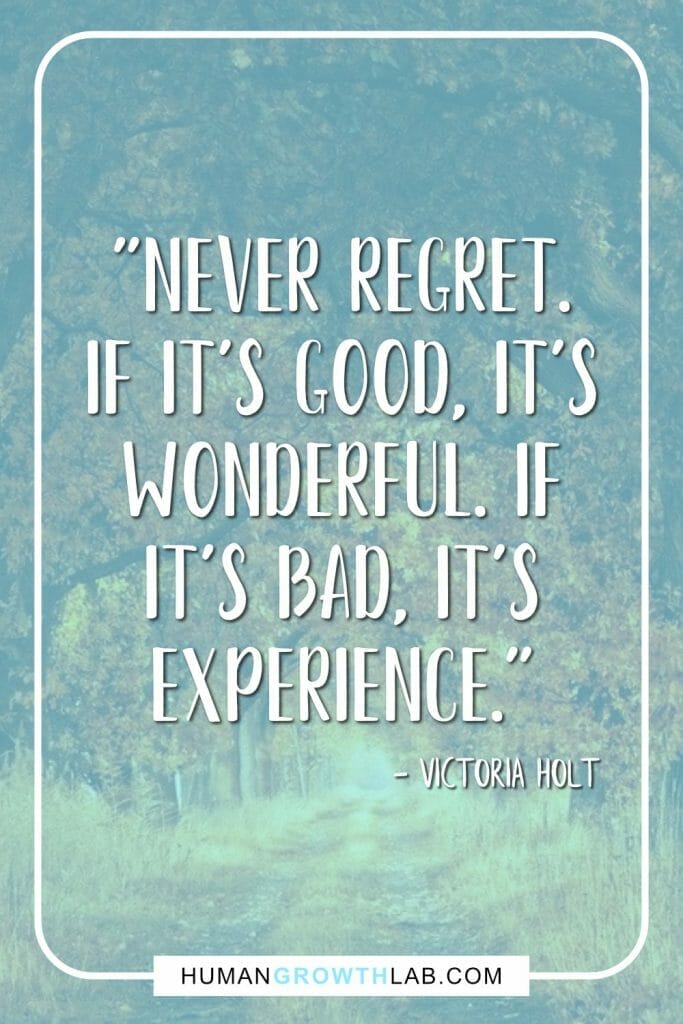 "Accept everything about yourself – I mean everything, You are you and that is the beginning and the end – no apologies, no regrets."

Henry A. Kissinger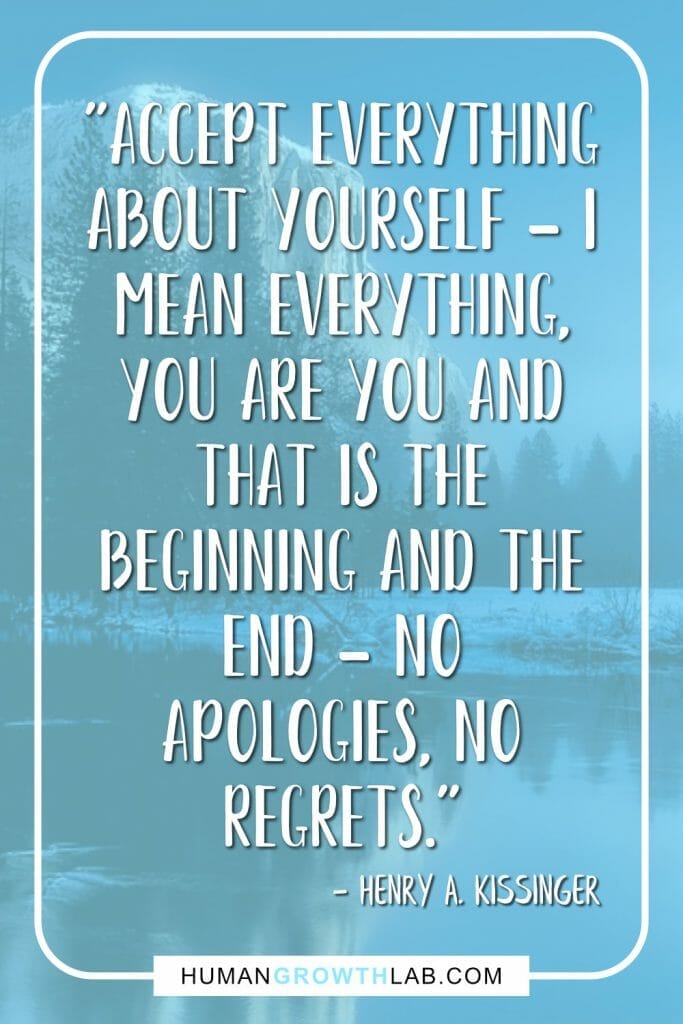 "It is better to look ahead and prepare than to look back and regret."

Jackie Joyner-Kersee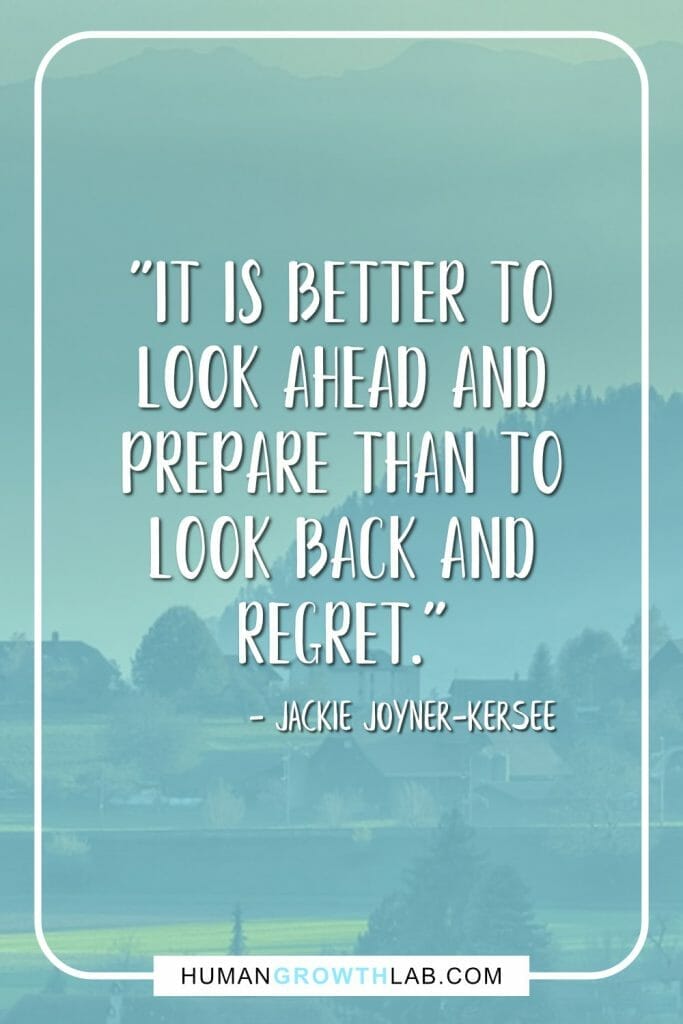 "One of the greatest regrets in life is being what others would want you to be, rather than being yourself."

Shannon L. Alder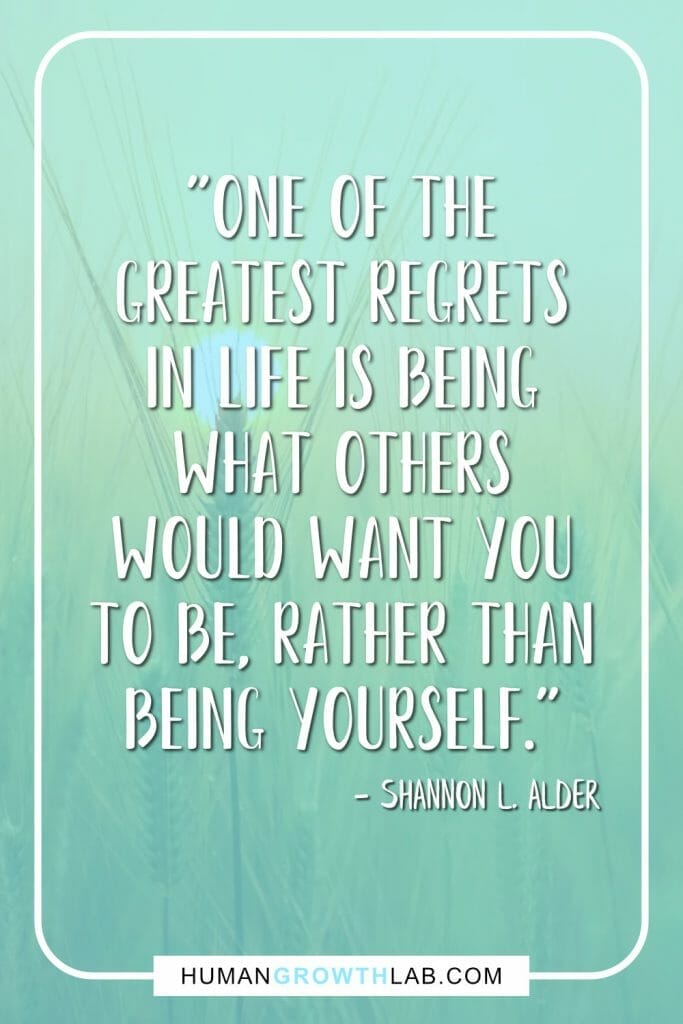 "Never look back and regret, look back and smile at what you have learned."

Michelle C. Ustaszeski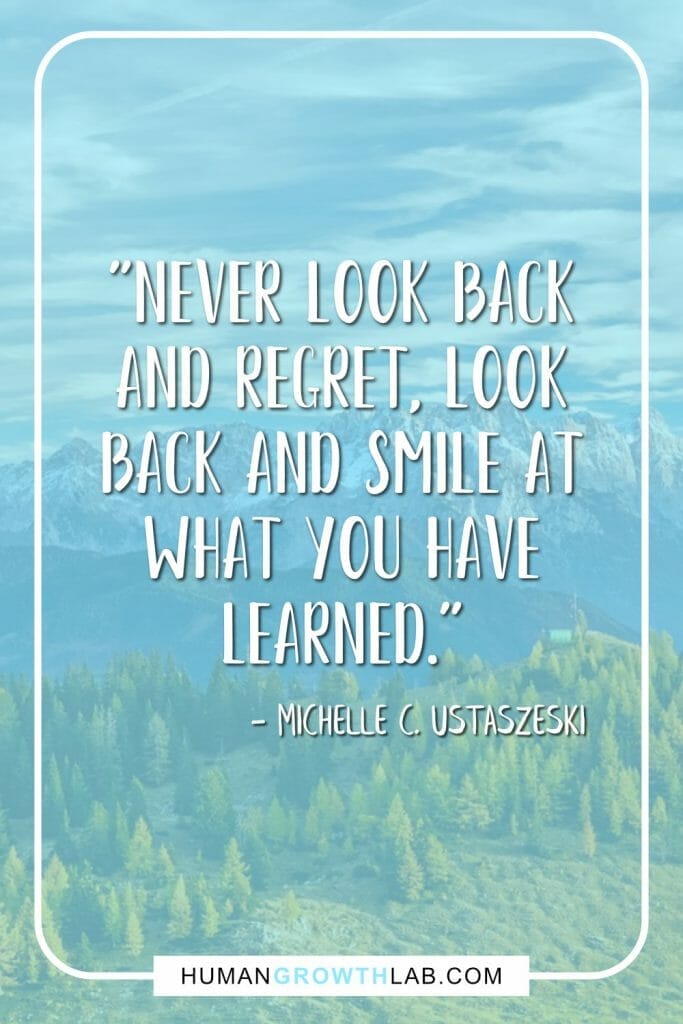 "Make it a rule of life never to regret and never to look back. regret is an appalling waste of energy; you can't build on it; it's only good for wallowing in."

Katherine Mansfield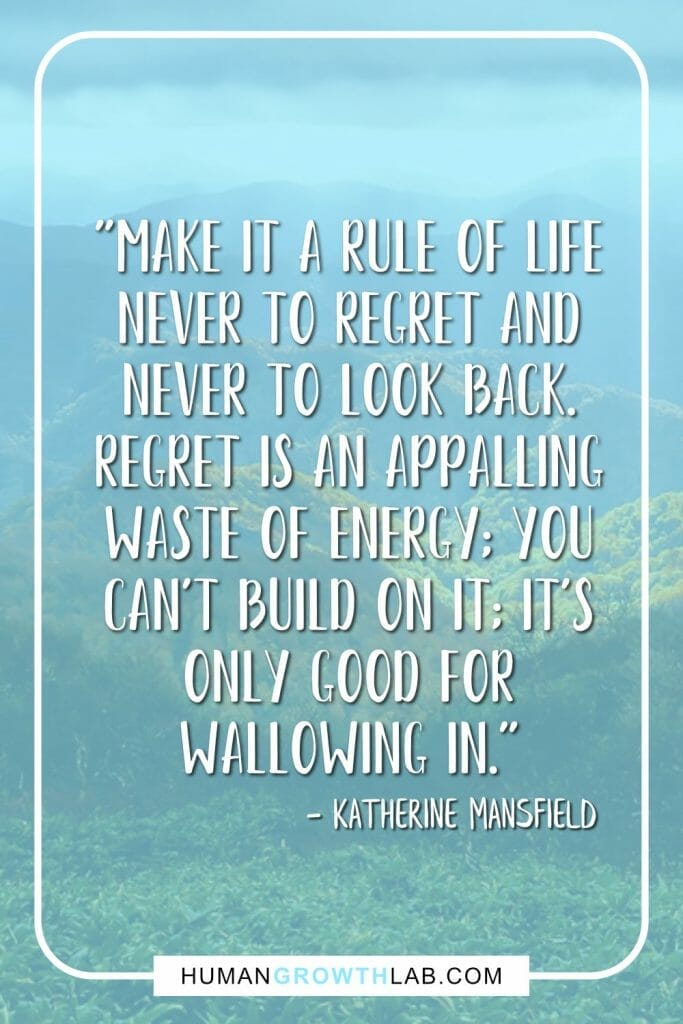 "We should all start to live before we get too old. Fear is stupid. So are regrets."

Marilyn Monroe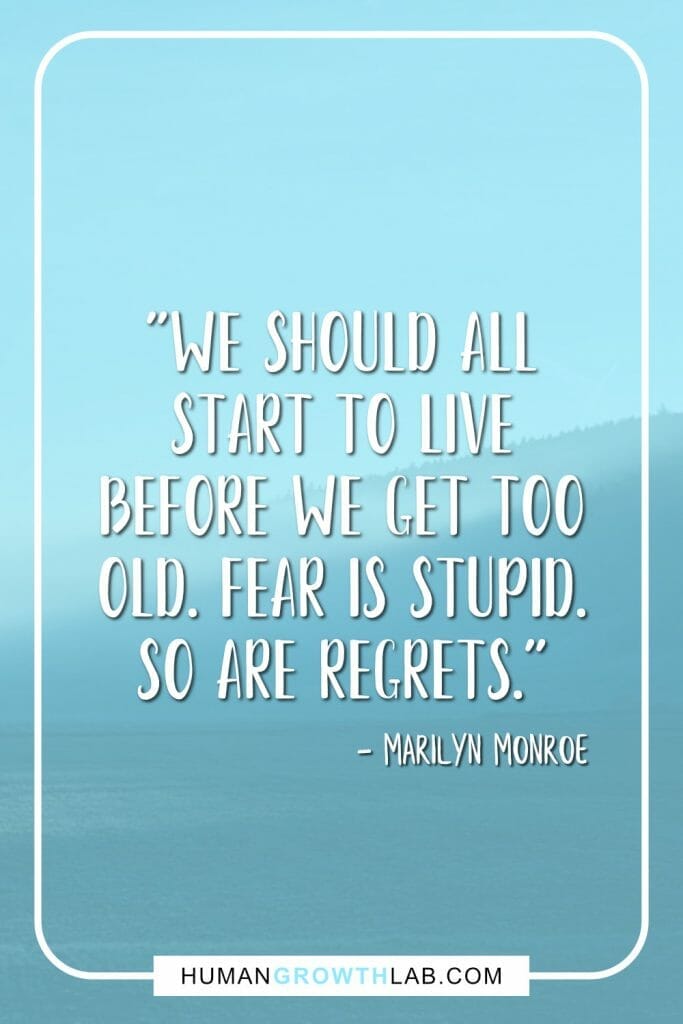 "At the end of the day, let there be no excuses, no explanations, no regrets."

Steve Maraboli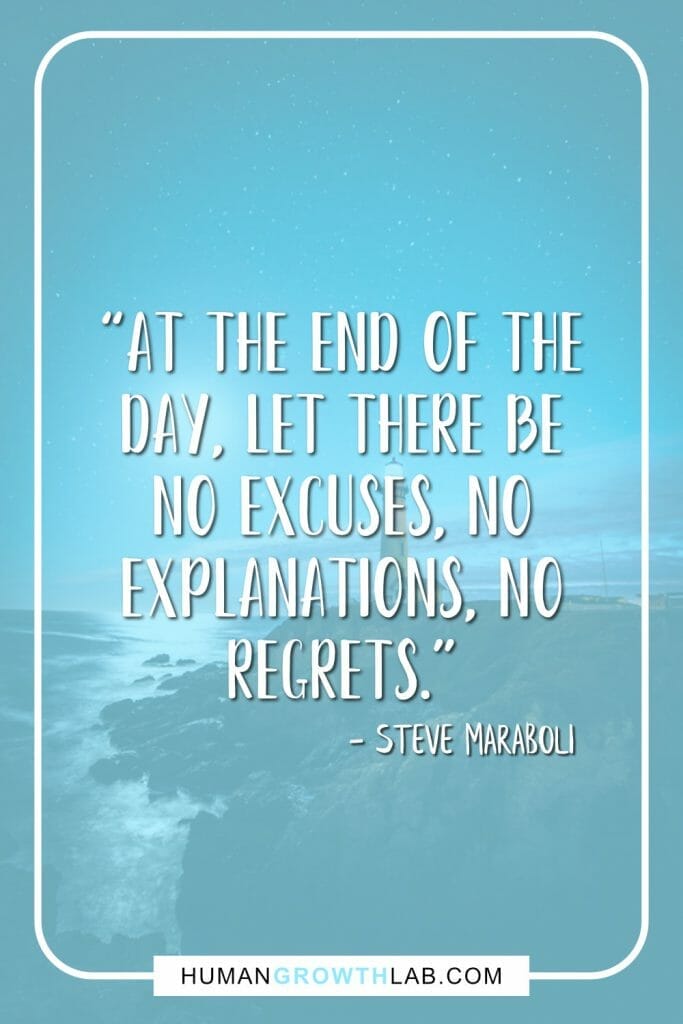 "Forget regret, or life is yours to miss."

Jonathan Larson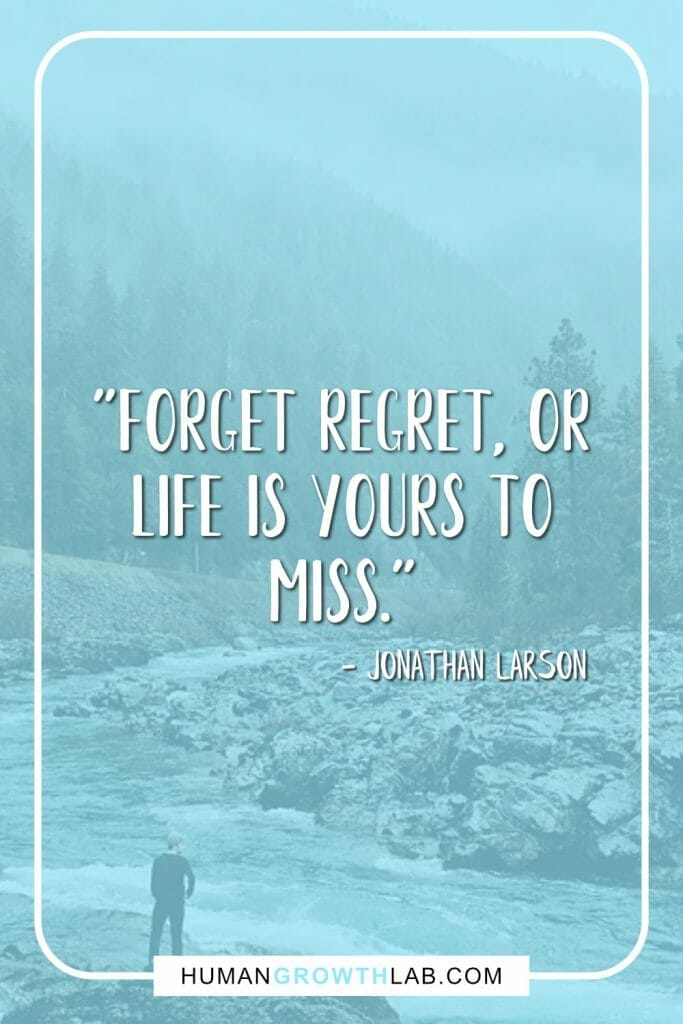 "Nobody who ever gave his best regretted it."

George Halas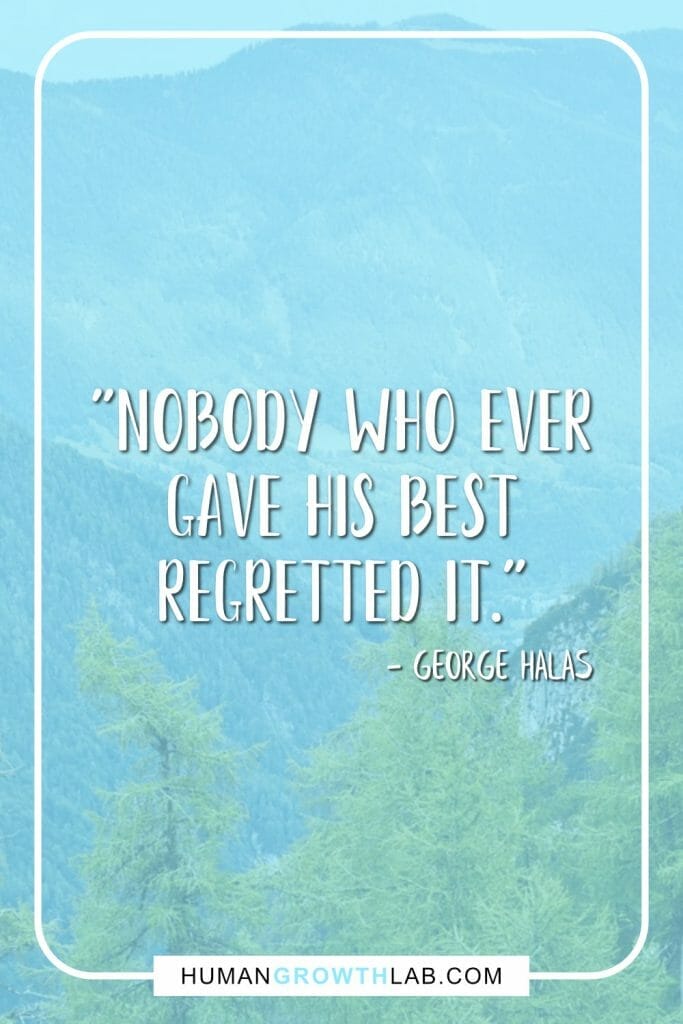 "I never regret anything. Because every little detail of your life is what made you into who you are in the end."

Drew Barrymore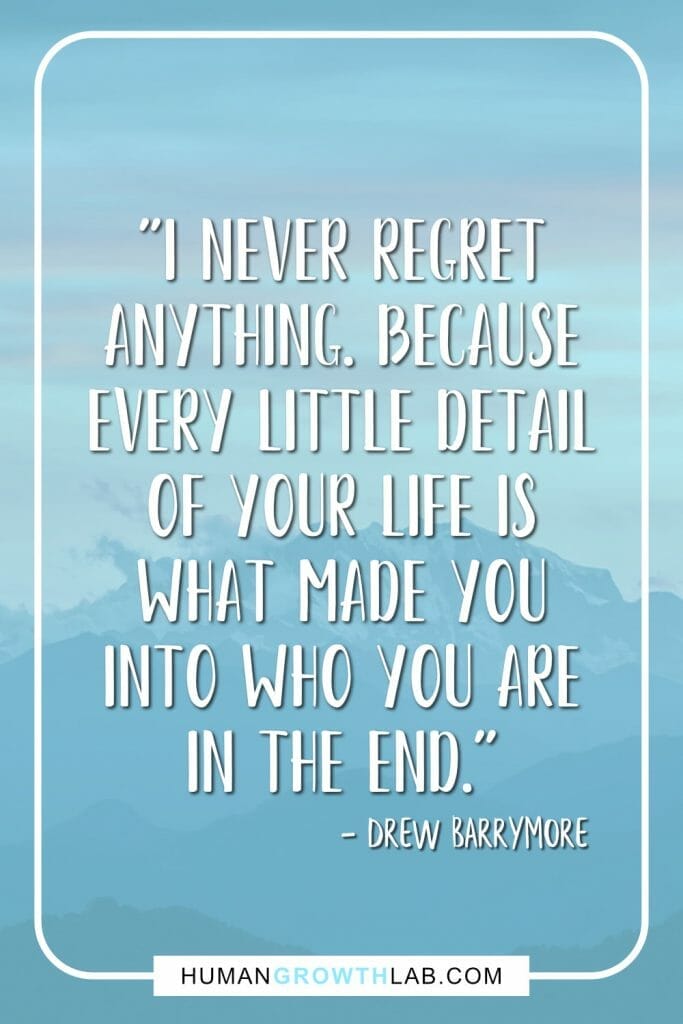 "The only people who fear death are the ones with regret."

Unknown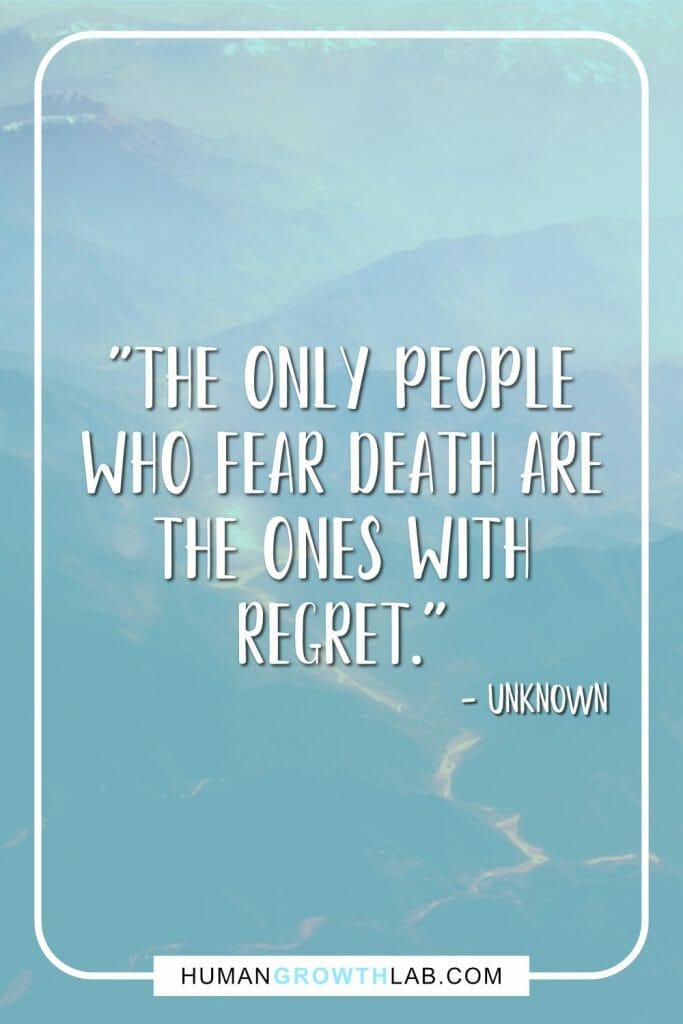 "You're not living if you're not regretting."

Nicola Yoon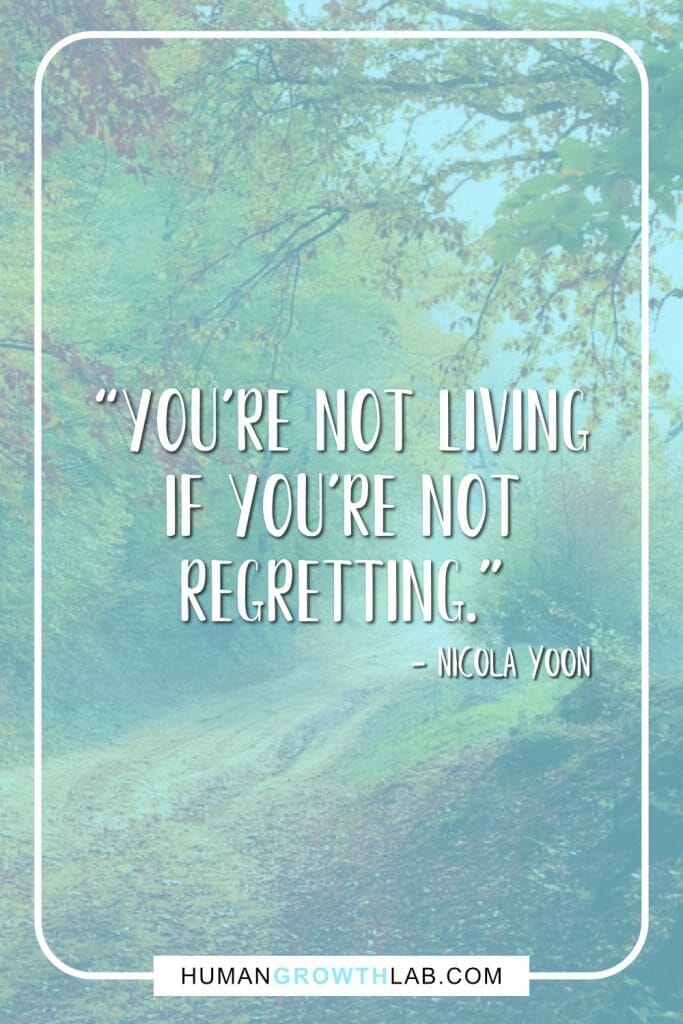 "Be wise today so you don't cry tomorrow."

E.A. Bucchianeri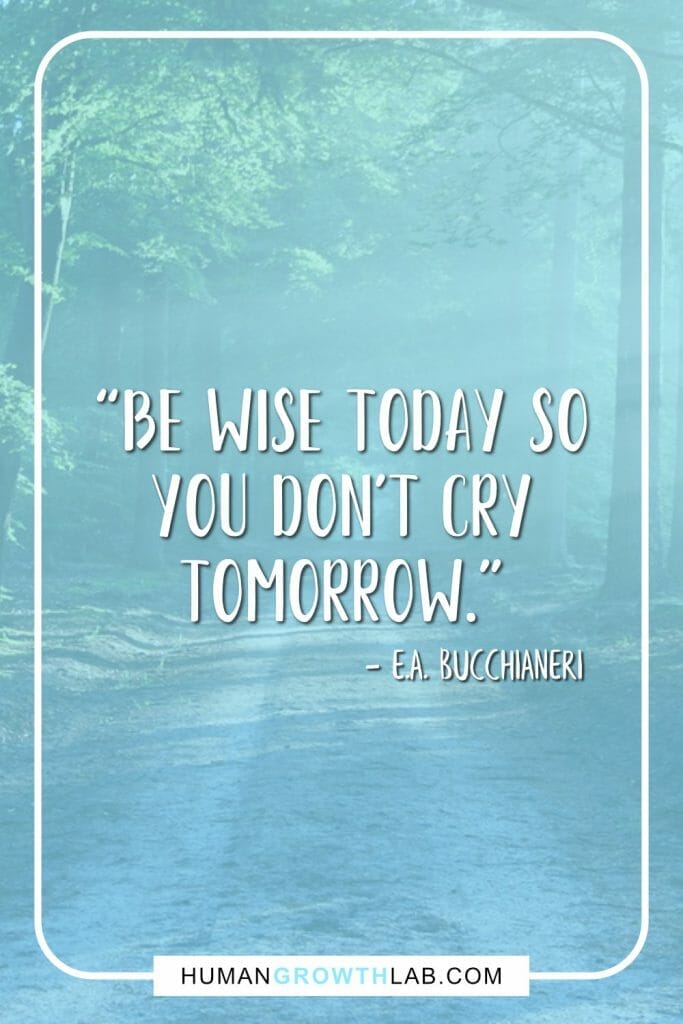 "If I'm sincere today, what does it matter if I regret it tomorrow?"

José Saramago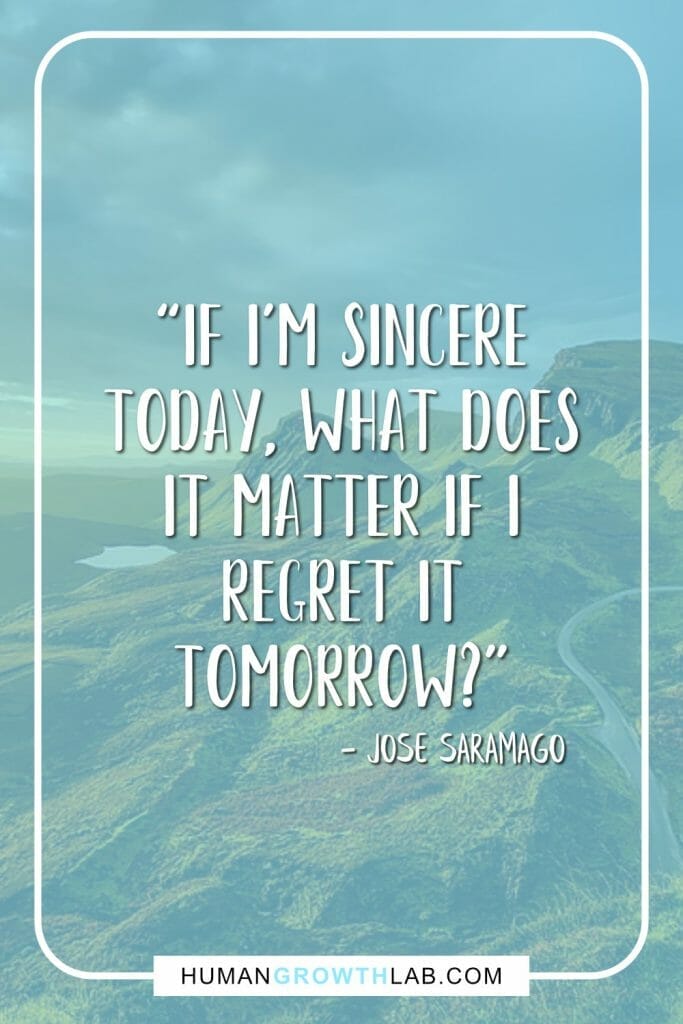 "Life is meant to be experienced. Put yourself out there. Do things you've never done. Live a life where at the end you will have no regrets."

Unknown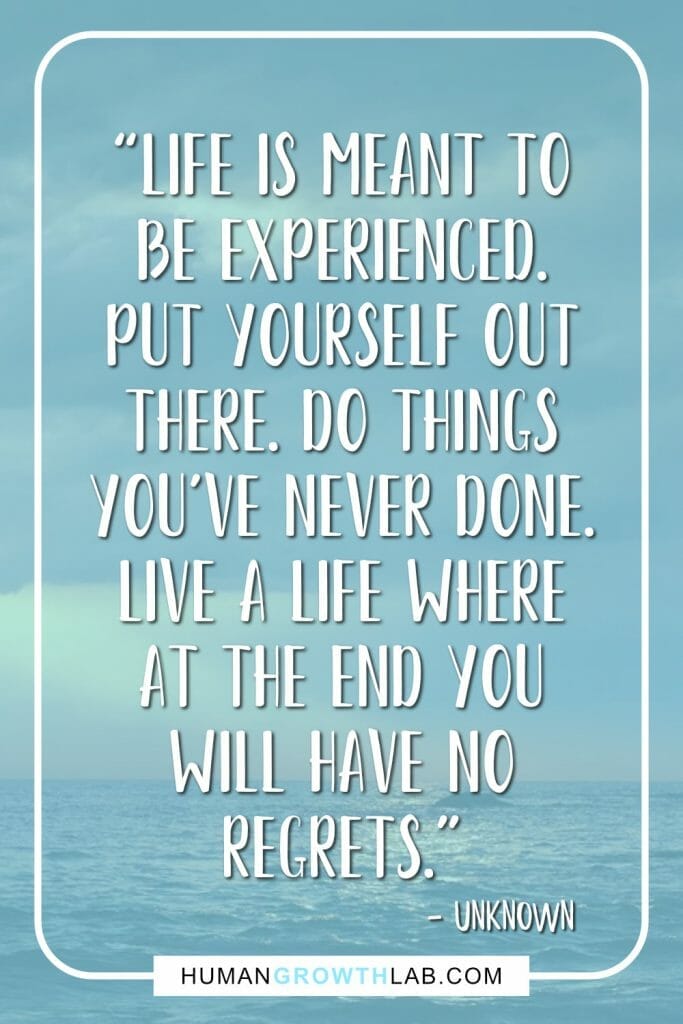 "One day, perhaps, you will see for yourself that regrets are as nothing. The value lies in how they are answered."

Steven Erikson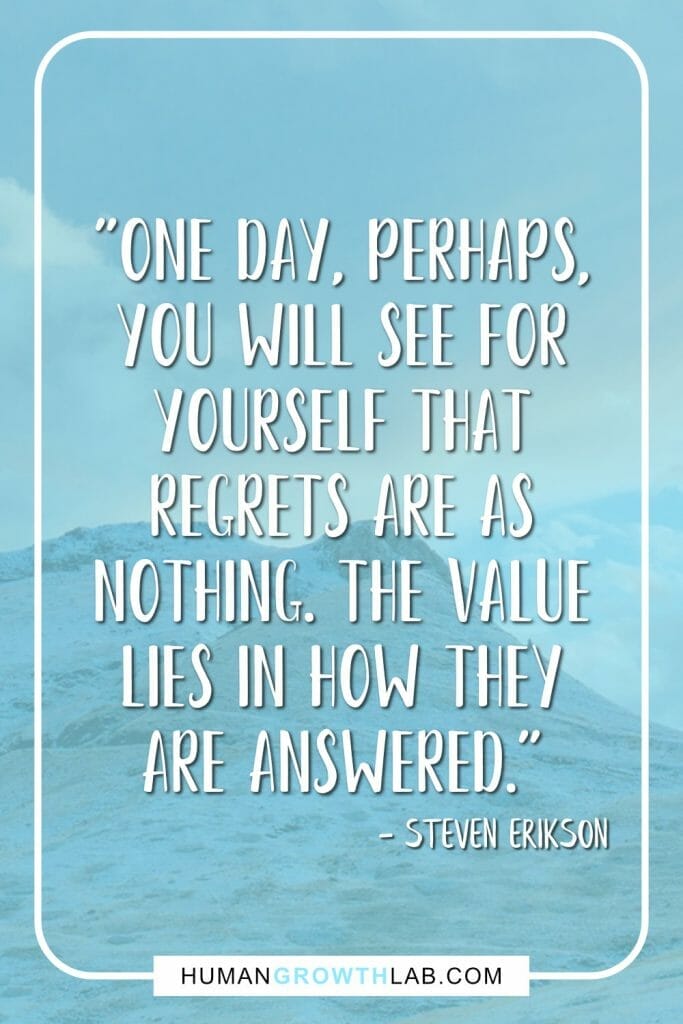 "Regret for the things we did can be tempered by time; it is regret for the things we did not do that is inconsolable."

Sydney J. Harris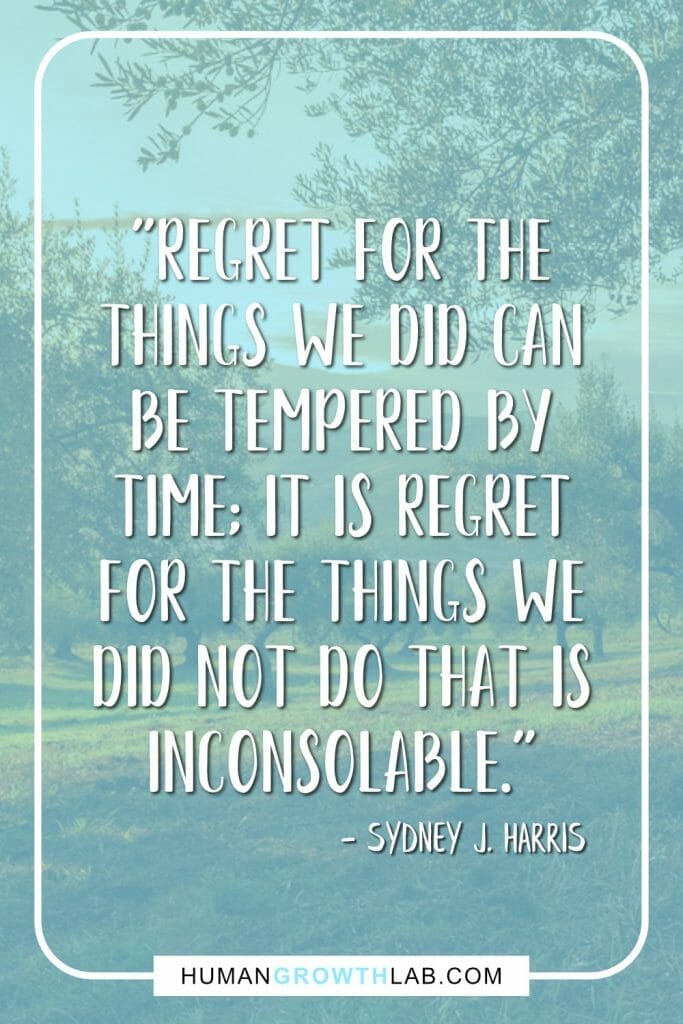 "Of all the words of mice and men, the saddest are, "it might have been"."

Kurt Vonnegut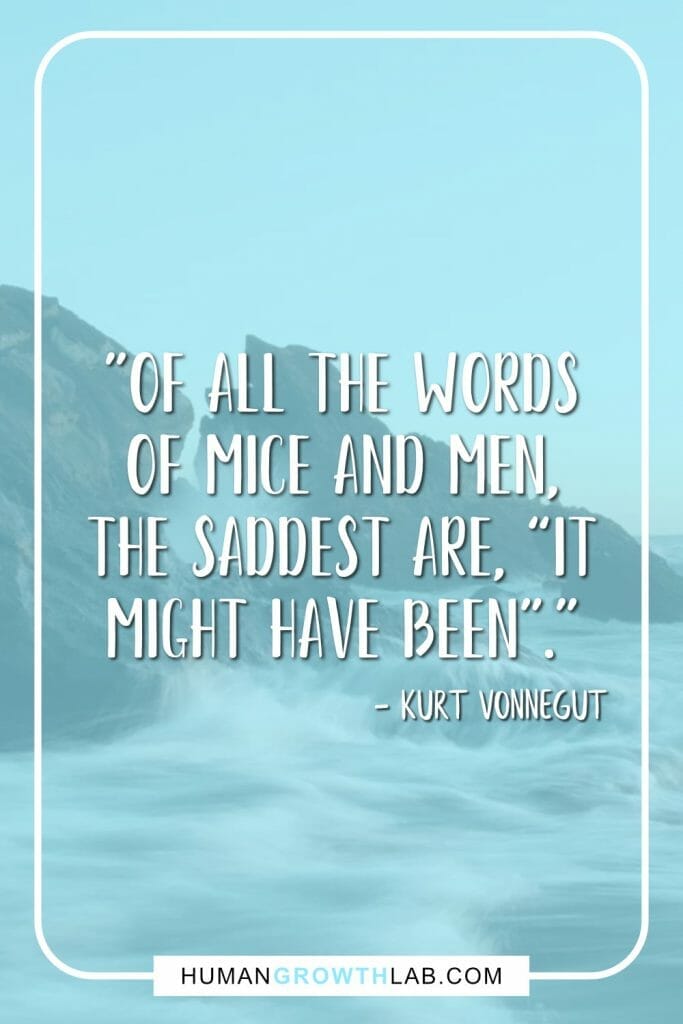 No regrets quotes – The takeaway
The point that all these people are making is that we should live in such a way that we will have no regrets when we get to the end of our lives. It is so important to live life to the full and to do everything you want with it, because there is no second chance.
So go out and do everything with your life that you need to. Stop wasting time. Live life with no regrets.
Live in such a way that you have no regrets about how you spend your time. Live your life in a way that, when you get to the end of it, you'll look back and be glad at what you did.
You can do this!
You have one life, and one chance to live it to the fullest.
So live with no regrets.
Further Reading
If you struggle with regret and are finding it hard to move on, I would encourage you to check out my post on living with regret and how to get over regret. And if you would like some quick advice about how to deal with regret, check out these regret quotes to help you move on.
If you have read these quotes and are inspired to go after your dreams, but haven't quite pulled the trigger, check out this post on if you should follow your dreams.
Do you know the Solomon Grundy poem? If you need a good kick to realise how short life can be, this post on the Solomon Grundy poem meaning could be just what you need.
Need some good old fashioned motivation and inspiration? Check out these motivational stories and inspirational stories for a good boost to help you get moving in the direction of your dreams.
If you have been inspired to do something with your life, but all you can think is "I don't know what to do with my life", then that post is for you. It will help you figure out exactly what to do with your life.
If you know you don't want to do your current job, but are unsure what to do, check out this post on what to do if you hate your job.
And if you're feeling down and just want to wallow in that fact, maybe these life sucks quotes are for you!
Disclaimer: Nothing on this website should be taken as medical or other professional advice. You should always seek the advice of a professional, qualified person.
Enjoyed this? Share it!
It really helps the site to grow!